I really kicked things into gear this year on Twitter. My personal account has grown from a few hundred to over 3,000 targeted followers and reciprocal connections. I also created a couple of test accounts to test growth and account strategies. I will list the Twitter tools that have worked the best for me and some new ones that I am excited about. So, without further ado, here are my top Twitter Tools for 2011.
Tweetdeck
I prefer Tweetdeck to Hootsuite for managing my Twitter account and the hashtags I follow. Hootsuite has far superior analytics, but Tweetdeck has always been easy to use and I can tie in multiple accounts and Facebook. I guess this is a choice based on what I've just been most used to. I have used the web-based, desktop and android app versions and have been satisfied across the board. I'm sure that Twitter will keep it as a great tool.
Tweetcaster
Tweetcaster offers a simple Twitter interface that provides me just what I need on my Droid phone. It alerts me to DMs, MTs, and new tweets. I seldom have the patience to keep up with a stream on my handheld, so this is the mobile phone Twitter app of choice for me.
Listorious
I learned the power of lists this year! Listorious has the best collection of Twitter lists around. You can look up lists and find all sorts of people grouped together. There are certainly many industry lists out there, but you can also find ways to see what celebrities are out there and saying on Twitter (if you can't watch TMZ or E! Entertainment news for yourself) without having to actually follow them.
Formulists
I stumbled upon this Twitter tool because some people had left their List description as a default message that told me the list was put together by Formulists.  What this tool is allows you to make lists to organize and expand your networks as well as discover new connections through your relationships. This tool has a base free package that works for me, but you can upgrade to a paid version for more features.
Tweepi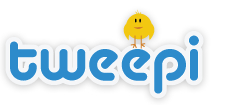 Tweepi is my favorite reciprocal and list exploration tool. Like Formulists, there is a premium version with added features, but I have not seen a need to pay for it yet.  What I like about Tweepi the most is the user interface when looking at a list of Twitter users. The list shows normally 20 Twitter users (you can pay with a tweet to get 40). You can select to show stats, which will give you a close estimation to a Klout score. It also shows the last time a person has tweeted, so you know if this is an active account following you or some spammer.
Followerwonk
Followerwonk is a great analysis tool and allows you to also sort out the riff-raff. It can tell you all kinds of fun data on the people you follow and who follow you.It breaks down accounts into last tweet, account ages, numbers of friends and followers, and languages. A powerful Twitter tool.
FollowFriday
#ff or #FollowFriday …  A weekly form of Thanksgiving for Twitter … Ok, so I can get to be pretty horrible about saying thanks to people for the mentions or #ff listings or people just being awesome. Since social media isn't one of my primary job functions, this tool allows me to make up for the lack of immediate feedback (just a little bit though.) This "better late than never" tool tracks mainly mentions and recommendations. FollowFriday then allows you to send out a message to your account to do a #ff Follow Friday and give thanks to those people around you. If you have the time, it is always better to ignore the automated tools like this and write a quick thanks!
Twylah
Twylah does a great job of curating your posts into an easy to read page. You can check my page out at http://www.twylah.com/kpbergman. You can either tweet out your main page or you can feature one of your topic pages or you can do one of their Dynamic page "Power Tweets." Also, they have had great customer service and are active in the Twitter community. Say hello to Kelly at @twylah .